Battersea Park Children's Zoo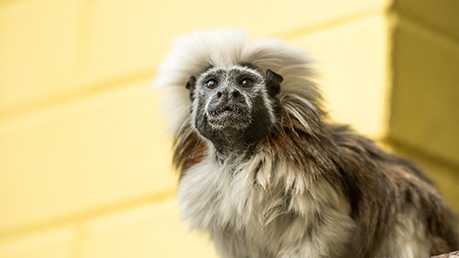 Visit wonderful Battersea Park Children's Zoo for a world of fun and adventure for kids. An amazing, real, life-sized helicopter will be arriving in the late summer, to add to the popular, full-size tractor and fire engine. There'll be more fun-filled activities taking place throughout the year, including arts and crafts sessions, animal-themed days and animal encounters, as well as special sessions with the Zoo's popular artist-in-residence. The fantastic sandpits, waterjets, swings, climbing frames and rides are just waiting to be explored and there are enchanting mammals, birds and reptiles to meet too, including Kune Kune pigs Wiggle and Piggle, donkeys Smokey and Dusty and Shetland pony Feather. Emus Ant and Dec are great fun to watch, along with the lively Asian short-clawed otters and mischievous squirrel monkeys. There's a secret lookout tunnel for spying on the meerkats and plenty more wildlife species to discover, including ring-tailed lemurs, cotton top tamarins, wallabies, Scottish wildcats, agouti, mara, hedgehogs, chipmunks, guinea pigs, rabbits, harvest mice, giant snails, snakes, African grey parrots, finches and lovebirds. Don't forget to join the friendly keepers at feeding times to learn more about the animals and their habits and, for special occasions, Keeper Experiences and birthday parties are also available. See the website for further information about our animals and our exciting programme of activities.

Admission: £9.50
Opening times:
OFFER TIMES:

Daily 10.00-17.00 (Excluding Bank Holidays)

Closed 25-26 December 2017.

Opening times may vary. Please check website for details.

Phone number: 020 7924 5826
Download Voucher
Disabled Access
Download Voucher