Westminster Abbey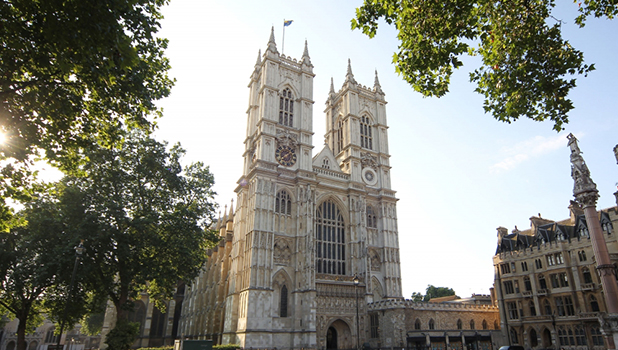 **2FOR1 offer not valid 30 March - 19 April, 13 July - 30 August**

Explore Britain's Greatest Stories and over 1,000 years of living history at Westminster Abbey. The Abbey has been the Coronation church since 1066 and is the resting place of over 3,000 Britons and 17 Monarchs. Many of the nation's most significant and important historical events have taken place in the Abbey and Poets, Scientists, Statesmen and Noblemen are all commemorated and celebrated within its walls.

Be amazed by the majestic Gothic architecture, take a stroll in cool contemplation in the Cloisters and wonder at the magnificent Queen's Diamond Jubilee Galleries, high above the floor. Experience Westminster Abbey - where history happens.
Admission: £23.00
Opening times:
OFFER TIMES:

Monday - Friday 09.30–15.00
Saturday (September - April) 09.00-13.00, (May - August) 09.00-15.00.

Closed 23 - 25 December.

Offer not valid 30 March - 19 April, 13 July - 30 August.

The Abbey closes for visiting one hour after the published entry closure time.

Please be aware Westminster Abbey is a working place of worship and is therefore sometimes closed for special services and events.  You are advised to call 020 7222 5152 or visit the Abbey website to check opening times before your visit.

On Sundays and religious holidays such as Easter and Christmas, the Abbey is open for worship only. 

Opening times may vary. Please check website for details.

Phone number: 020 7222 5152
Download Voucher
Disabled Access
Download Voucher